Mark your calenders, Darkies. I'm super excited about all the twistedness coming soon. I had to make a list and get my one-click finger ready.
If I missed a upcoming release, just comment on this post and I will add it.
This list is for August & September.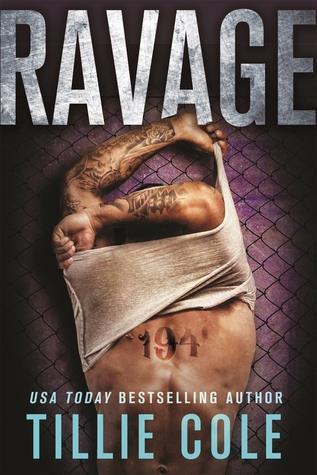 Release Date: August 16th
Taken as a teen, prisoner 194 was stripped of his name and
freewill, meticulously honed to be a ruthless machine. Even as he tries to fight his captors hold on him he knows that obedience is the only way to save his sister, who is the one person that keeps him from turning into a monster.
As a young girl Zoya Kostava barely escaped the brutal attack that killed her entire family. Now twenty five she lives in secrecy. That is until she hears her brother also survived and is living with their greatest enemy.
Zoya risks her safety and anonymity to find the brother she thought dead and is captured by a beautiful, brutal man. A man who both captivates and scares her, in him she sees a soul as lost as her own.
They both have so much to lose will they be able to save each other…and survive.
Release Date: August 24th
When I opened my eyes, I was in a cell, my body covered in bruises.
I'd been kidnapped and imprisoned.
I wasn't alone. I shared the cell with Garin Woods, the man I'd loved since I was a kid.
The man I couldn't be with because of the secret. A man who would kill me if he found out what that secret was.
Someone wanted to torture me.
Release Date: August 26th
This Isn't Over, Baby by K. Webster
Release Date: August 30th
They'd won the battle and I held up the white flag of defeat…
I suffered the aching loss of what they had stolen from me.
OVER and OVER again, my heart broke.
The white Queen and the black King had taken OVER the game
and ruled for what seemed like eternity.
Until one day, eternity was finally OVER.
I was the dark knight who would rise again and conquer.
I was the man who would win OVER the most important piece on the board.
A slayer. A protector. A father.
A new king with the blackest of hearts.
And head OVER heels in love with…
The little princess who owned my twisted soul.
Sometimes the villains don't just want their happy ending…
This Isn't Over, Baby is a dark romance. Strong sexual themes and violence which could trigger emotional distress are found in this story. This story is NOT for everyone.
Binary Code by Rebecca Sherwin & DH Sidebotttom
Release Date: August 31st
"Nothing was real. Nothing made sense. But then, in so many ways, it did..."
A dark erotic thriller, coming soon from D.H. Sidebottom and Rebecca Sherwin.
Full synopsis coming soon.
Invasion by Poppet & Mary E. Palmerin
Release Date: September 4th
David Hearse doesn't exist. He's so high up the intel ladder that if our enemies knew what he knew we'd all be compromised. He protects the matriarch, code name the Queen. His code name is Bogeyman, the shadow without form, the one who fuels nightmares. When he finds himself in a living hell he becomes savage, uncovering a side to himself he suppressed.
Now homeless he's living in a basement, but he's a snoop. It's his ingrained nature to spy, to uncover secrets, and he finds all of Carly's scars and hidden traumas. She hides it behind a sunny smile and a spry walk, but she's hurting. What she cannot anticipate is that the god at her door is living under her floor, and she'll bleed for him. He is Carly's nemesis, she just never knew it.
Some secrets are best disclosed in the final breath. True love, is sacrifice.
Cirque by Ashleigh Giannoccaro
Release Date: September 15th
A boy looked in a window, to see a naughty show
Through the pane of pain, the master clown did blow
The circus is a holy tent, the keeper of my rhyme
Where I forged my chains, creating this pantomime
Pretending to be normal, I wait until after dark
Then I paint the frown on, get a whore from the park
At the bottom of that bed was a darling in a chest
She watched with big eyes, horror hooking her from rest
She dances for the maniac, twirling on her strings
I will make her mine, sharing damaged things
I will be her riddle, she will help me grin
So why does she run away, she has to let me in
No one loves the clown, not even the midget
We've gone too far, she will know my secret
Love can break the hardest mask, I know this to be true
Nightmares have hearts too, I only needed you
by Ker Dukey & K. Webster
Release Date: September 26th
Benny loves his pretty little dolls.
As long as they do exactly as they're told.
He keeps them perfect by brushing their hair
and gives them pretty dresses to wear.
He likes to toy with them late at night.
One so timid but the other likes to fight.
When his favorite doll runs away...
despite the other doll promising to stay,
his heart becomes broken and he can't help but cry.
He wants her back home or his pretty little doll must die.
Have you ever had to make a decision that haunts you every single day for the rest of your life…the life you stole back?
I ran for my survival, rocks and twigs cutting into the soles of my feet, my lungs burning and screaming for rest, every muscle tensed and fighting along with me for existence.
I ran, ran, ran—from Benny and his lone, pretty little doll—until I couldn't remember where to find them again.